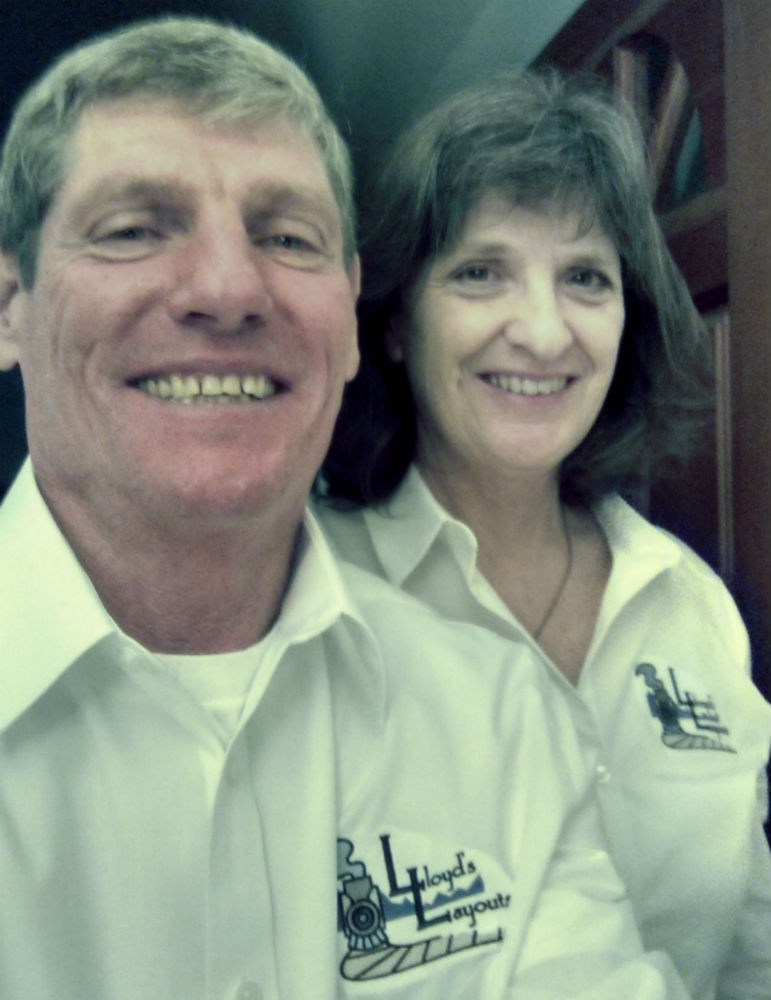 This is Lloyd's Layouts – Lloyd and his wife Betsy. As a team, we have been designing and manufacturing model train layouts for the past several years and are now one of Southern California's premier model train layout builders.
Lloyd's interest in model trains began with a challenge from a fellow hobbyist to design and build a helix where the trains would run at a smooth and consistent 2% incline and decline. Once Lloyd mastered the helix for any gauge trains and any size radius, the obvious next step was to put the helix into an operating layout. From there Lloyd started drawing, designing, manufacturing, building, landscaping and decorating layouts in N scale, HO, O Gauge and G Scale as well.
Lloyd has over 30 years construction and carpentry experience that he utilizes in the designing and construction of the layouts. Betsy joined the Lloyd's Layout team and does a majority of the landscaping and decorating details. Both Lloyd and Betsy are not afraid to try new ideas, techniques or processes in building and finishing our layouts.
"Our greatest satisfaction is experiencing the kid-like excitement when our client sees their trains run on their Lloyd's Layout. We love meeting and visiting with kids of all ages at the train shows. It gives us the opportunity to show off current designs and keep in contact with those who share our passion in the model train hobby. If you can't make it to one of the shows, we welcome visitors to stop by our studio in Santa Fe Springs, California to see what projects we are working on."
Thank you for your interest in Lloyd's Layouts!
Meet the Lloyd's Layout's Interns Jo and Max! They are helping out with various projects and bring their individual talents to our team.